Mission: Global Leadership Group is the primary program of Life Connections Omaha; a 501(c)3 organization established to restore the neighborhood of 24th and Spencer to Wirt Streets to a place where strong families live, vibrant businesses thrive, and beautiful neighborhoods grow; through community engagement, economic empowerment and neighborhood revitalization. 
With your help we can make a difference.
 
The Spencer Street Community Garden provides a unique opportunity to build community while teaching gardening skills.

Students who volunteer and participate in Global Leadership Group workshops are eligible for
college scholarships.

An exciting career workshop where speakers from the medical, legal, communications and military professions provide real life experience about their careers to students.
National Women's History Month
Posted on 03/05/2018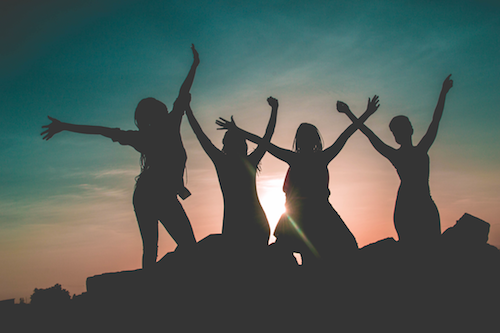 The month of March is known for many things, like St. Patrick's Day, spring break and even its unpredictable weather. However, one aspect of March which can often get overlooked is National Women's History Month. Since 1987, the United States has honored Women's History Month by recognizing the unique and significant contributions various women have made to society throughout history.
So, how exactly did National Women's History Month get started, and how can you altruistically celebrate it? Today we dive into the history behind this month and how you can get involved, give back and build a better world by celebrating National Women's History Month.
The History Behind the Month
One of the most important ways you can give back with National Women's History Month is by learning more about the history behind the month. The famous month actually originated as just a week. It started out in 1978 as a weeklong celebration organized by the school district of Sonoma, California, recognizing women's contributions to culture, history and society. Students in the district gave presentations at dozens of school, participated in a "Real Woman" essay contest and even held a parade in downtown Santa Rosa.
Years later, other communities, school districts and organizations around the country started to catch onto the idea of a women's celebration. Then, in 1980, President Jimmy Carter declared the week of March 8th as National Women's History Week. The following year, the U.S. Congress continued the decree by passing a resolution that established a national celebration. Six years later in 1987, the National Women's History Project petitioned Congress to expand the event to the entire month of March. They succeeded, and thus National Women's History Month was born.
International Women's Day
Part of the origin behind women's history week and month began with International Women's Day. International Women's Day took place for the first time on March 8, 1911, as a global celebration of the economic, political and social achievements of women. Countries around the world celebrated—and continue to celebrate—the day with demonstrations, educational initiatives and cultural customs. The United Nations itself has sponsored the global event since 1975. The weeklong celebration of Sonoma, California, originated because of International Women's Day, ultimately contributing to the foundation of National Women's History Month.
When the U.N. adopted its resolution on the observance of International Women's Day, they cited the following reasons: "To recognize that securing peace and social progress and the full enjoyment of human rights and fundamental freedoms require the active participation, equality and development of women; and to acknowledge the contribution of women to the strengthening of international peace and security."
Get Involved with a Women's Organization
So, how can you live altruistically and celebrate National Women's History Month? By getting involved with a women's organization, of course. Take time to recognize the meaningful contributions women have made to society throughout generations. Learn more about female inventors, artists and politicians. Look in your community for women's organizations you can get involved with, then see how you can volunteer or donate to give back. Support the women in your friend group, family and neighborhood to help recognize women throughout the community, society and history.
This March, celebrate National Women's History Month by learning more and giving back. See how you can get involved, live altruistically and make a difference in the lives of girls and women around you.